I grapped my clothes and my tennis bag. A normal Saturday – somewhere in Munich. But hardly arrived at the court, everything is different. No one had ever swung his racket here before.
 "The choice of that court was a spontaneous idea a few days ago."
The most creative ideas for setting up a tennis court come from Munich, as is well known, so it was no wonder that the two guys from World Club Tennis were not far away. "Once again we were looking for an exclusive location. With all the wind and weather we came up with the spontaneous idea of an underground car park – 100% urban tennis," says Christoph Hanke.
So we not hesitate for long and within two days we set up Munich's first "Underground Tennis Court".
Click & Play
The day proved once again what can be done in a very short time with manpower and above all unlimited passion. Two hours of tennis on a very special court in the underground of Munich – a unique experience for everyone.
Tennis can be so much fun for all ages and levels of players. Marcel (coach from Stuttgart), Antonia (OnField reporter for DAZN), Alina (young player from Ismaning), Bella (9 years old and top talent from Saarland) and Sandro (hobby player from Stuttgart) had a lot of fun.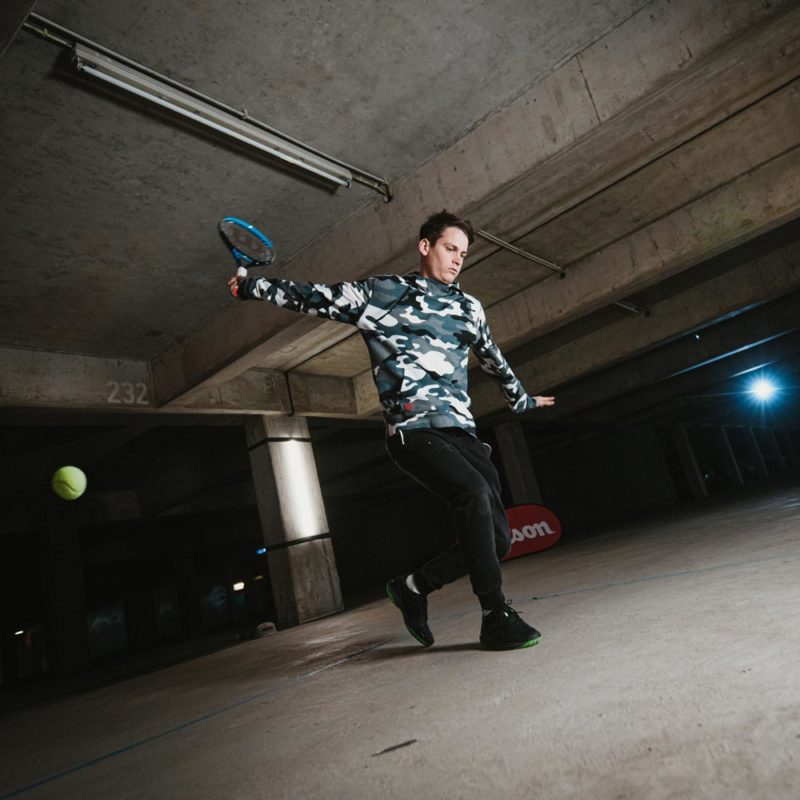 Together on a court, in an exclusive location, on a normal Saturday. This is 100% "In Love With Tennis"
Fabian
---
About the project:
InLoveWithTennis X World Club Tennis in cooperation for Wilson.
---