Every year, millions of tons of plastic waste is washed into our oceans, threatening the air we breathe and the wildlife that lives there. Our oceans are at risk, but we have the power to turn the tide.
For the upcoming Australian Open adidastennis introduces a new high-performance sportswear made in collaboration with Parley.
Parley is where creators, thinkers and leaders collaborate to end the destruction of our oceans. Take action and get involved. Join Alexander Zverev, Ian Thorpe, Nat Fyfe, Ellyse Perry and Mimi Elashiry as they debut the adidas x Parley collection, the world's first tennis wear made from Parley Ocean PlasticTM.
Turning products into symbols of change
Parley AIR is the strategy to end the fast-growing threat of marine plastic pollution. We believe plastic is a design failure, one that can only be solved by reinventing the material itself. To create change, we can stop producing more plastic right away and use up-cycled marine plastic waste instead. Everyone has a role to play.
AVOID PLASTIC WHEREVER POSSIBLE
INTERCEPT PLASTIC WASTE
REDESIGN THE MATERIAL ITSELF
The power for change lies in the hands of the consumer – given he has a choice – and the power to shape this new consumer mindset lies in the hands of the creative industries.
Creativity and collaboration are key. There is no magic fix for complex ocean threats. But there are simple steps you can take right now to be part of the solution. THIS IS JUST THE BEGINNING. The missions don't end here. More change and new tools for creating it are coming soon.
> Joint the Movement and visit parley.tv.
We are #inlovewithParely
---
Get inspired by @adidastennis X @parley.tv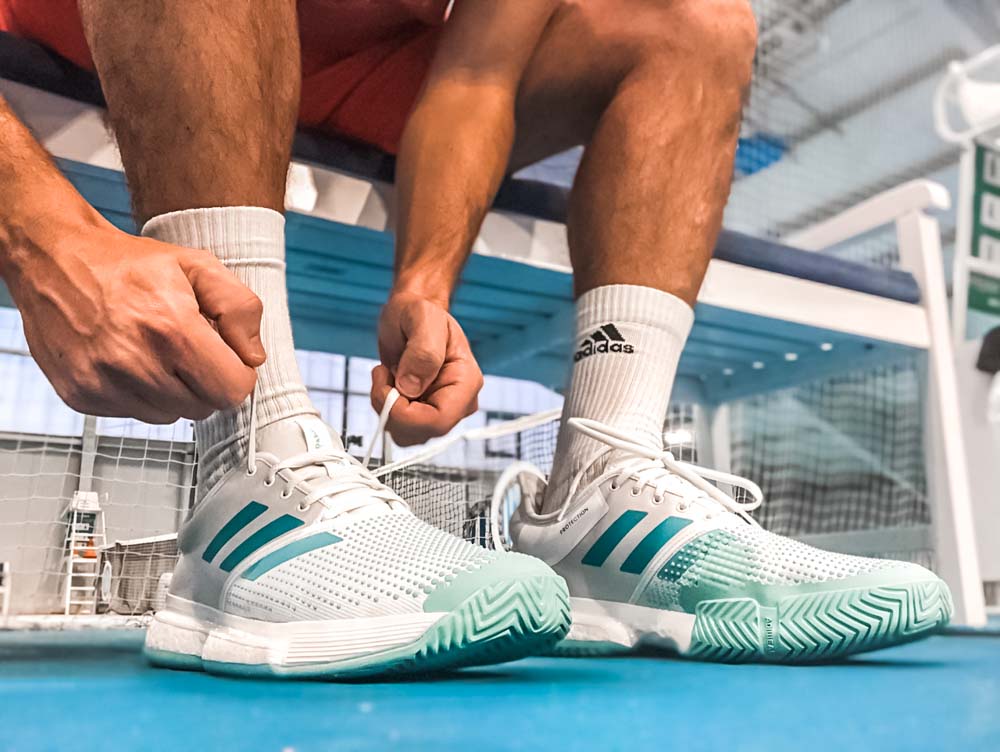 Sydney, Bondis Iceberg (Foto: adidas)
Sieh dir diesen Beitrag auf Instagram an