Most of us have already planned their summer vacation and followed their plan: two weeks away from home, sunny beaches and drinks. But have you ever thought about a short trip to Tyrol and watching some great tennis?
 "Nestled in the alps in the Tyrol region of Austria, the ATP Tournament in Kitzbühel is home to one of the most picturesque venues on the ATP World Tour."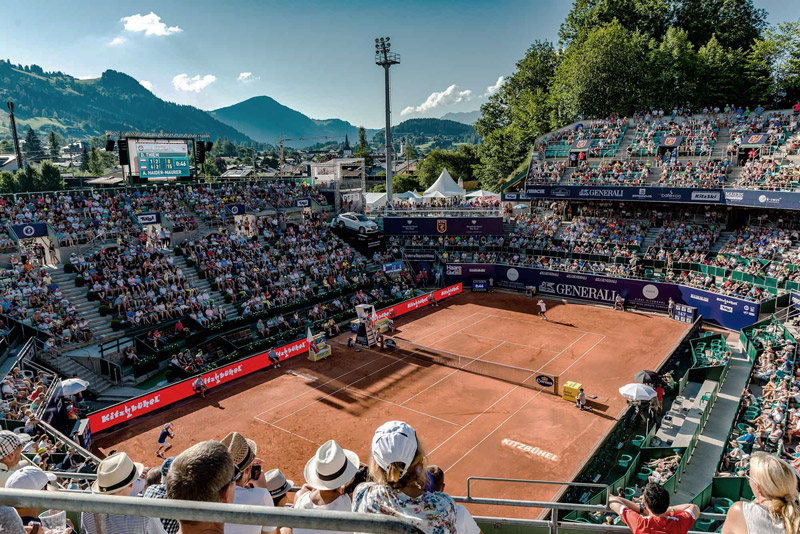 The clay-court event is waiting for its first Austrian singles champion since 1993, when Thomas Muster won the title. Dominic Thiem came close with a runner-up finish in 2014. Local resident Philipp Kohlschreiber lifted the trophy in 2015 and 2017.
"Every tennis fan should have experienced this unique holiday atmosphere once in a lifetime."
#UniqueCharm
Kitzbühel is famous not only for the unique charm, but also for the energy of the city as well as the sporty top hotel industry. Kitzbühel is simply the celebrity hot spot in the Alps. I love travelling the world with my wife but when it comes down to relaxing and reducing the speed of our daily life, there is nothing better than a 90min drive to Kitzbühel and stay in one of the great hotels for 2-3 nights.
"Watching tennis, culinary delights and relaxation at the highest level is the perfect mix for us."
I am #inlovewithKitzbühel and want to show you one of my favourite HotSpots: