Die Brunnenstraße in Berlin Mitte – immer wieder eine empfehlenswerte Adresse, gerade wenn es darum geht, die Hauptstadt zu entdecken. Berliner Insider – Danke an Cem & Sahra – haben mir diesen Tipp gegeben.
Da musst Du mal vorbei schauen. Super healthy food und außerdem ist die Inhaberin Anna Tennisfan.
Gesagt, getan. Während meines Kurztrips nach Berlin habe ich mir die Zeit genommen und es mir nicht nehmen lassen, im AVOCAI vorbeizuschauen. Natürlich bestelle ich mir gleich die "Bowle Of The Day" und lasse mich von den Kochkünsten vom Team AVOCAI überzeugen.
Nach einem halben Jahr harter Arbeit schaut Gründerin Anna auf erfolgreiche aber auch sehr anstrengende sechs Monate zurück.
Mit dem AVOCAI wollte ich einen zentralen Ort schaffen, an dem Gleichgesinnte möglichst viel erleben können. Von Essen mit Freunden bis hin zu gemeinsamen Yoga-Stunden. Dafür gebe ich jeden Tag mein Bestes.
Ein eigenes Restaurant zu haben, alle Einkäufe zu erledigen, in der Küche stehen und Kochen, Buchhaltung führen, Blogger-Events organisieren und dann noch am Abend eigenständig die Yoga-Stunden durchführen, das lässt nicht viel Zeit für weitere Aktivitäten.
Natürlich model ich nebenbei noch weiter und bin sehr viel unterwegs. Doch der Fokus liegt ganz klar auf dem AVOCAI. Am liebsten hätte ich aber noch mehr Zeit für Tennis.
Im Alter von 10 bis 15 Jahre hat die gebürtige Ukrainerin ihre liebe zum Tennis entdeckt. In ihrer Jugend hat sie zahlreiche Sportarten ausprobiert, doch als sie eines Tages durch den Park gelaufen ist und zwei Freunde hat Tennisspielen sehen, stand es für sie fest: Mama, das will ich auch lernen. Ab diesem Zeitpunkt hat sie fünf Jahre fleißig trainiert und war Tag für Tag "In Love With Tennis".
In diesem Winter habe ich es leider nur zweimal auf den Court geschafft. Doch gerade jetzt, wenn das Wetter wieder besser ist, werde ich es öfters versuchen. Sahra, bist Du ready? 😉
Der Besuch im AVOCAI hat mir mal wieder eines gezeigt. Wenn man seiner Leidenschaft nachgeht, mit vollem Eifer und Zielstrebigkeit bei der Sache bleibt und nicht aufgibt, dann hat jeder von uns die Chance, den Dingen nachzugehen, die einem auch wirklich Spaß machen. Ich wünsche Anna mit ihrem Food & Piltes Studio für die Zukunft viel Erfolg, viele Kunden und ganz am Ende auch noch ein wenig mehr Zeit für Tennis.
Anna is 100% #inlovewithTennis
PS: Cem & Sahra – Danke nochmals für den Insider Tipp 😉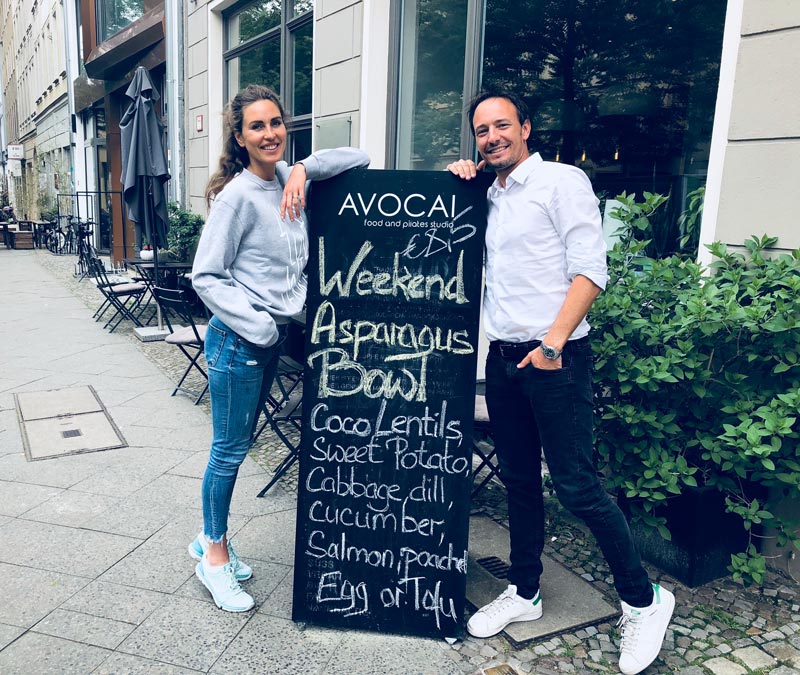 ---